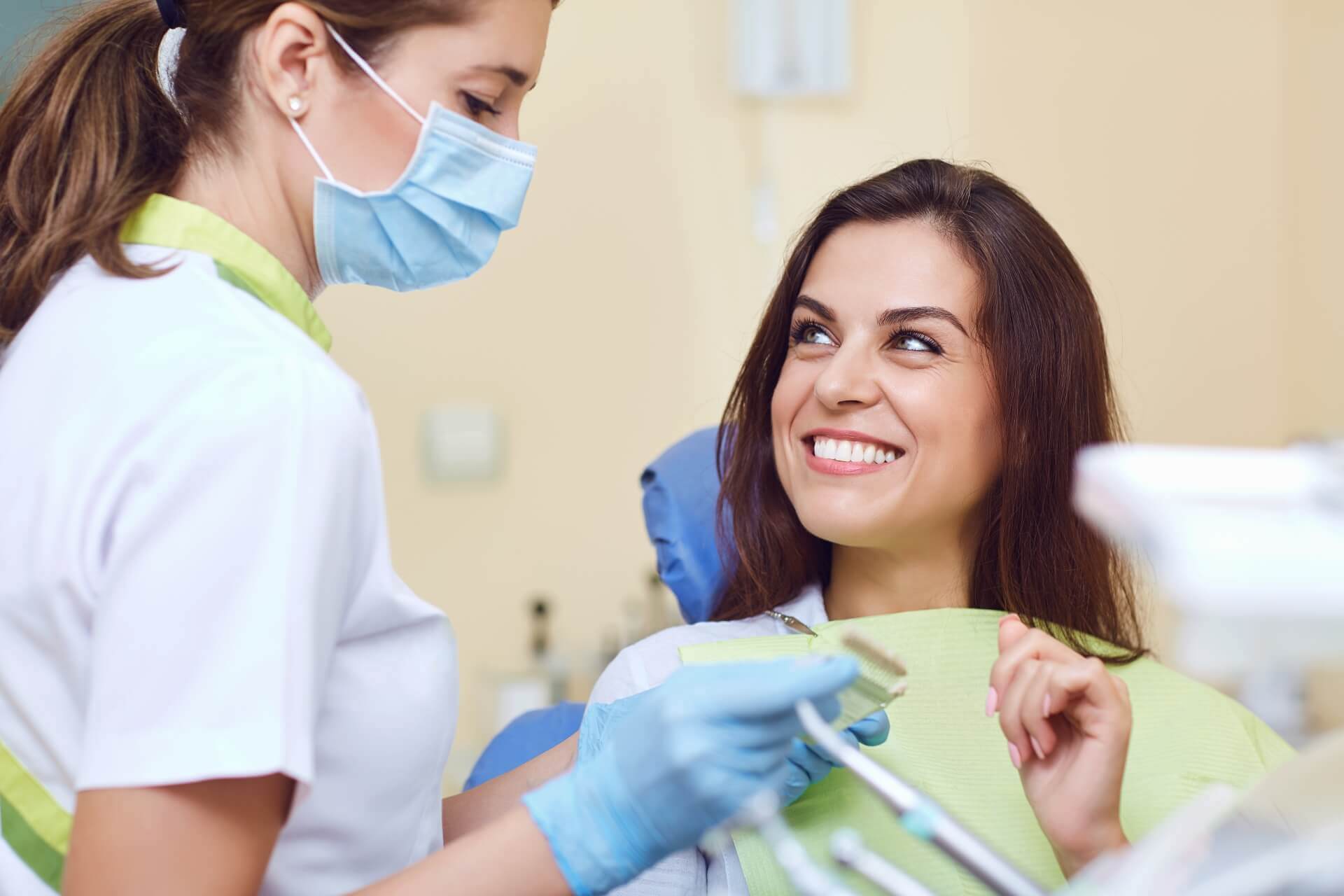 Improve your smile and get back your confidence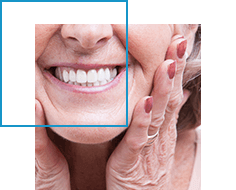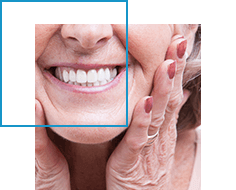 How white can my teeth get?

Whitening is

one of the most popular dental treatments

nowadays.

The process can vary, depending on biological factors such as teeth composition and eg. the fluoride content of your teeth.

Also smokers, red wine and coffee lovers should refrain their habits when having their teeth whitened.

The good news is that there is hardly a case when whitening would not work but the final outcome may vary from one person to another.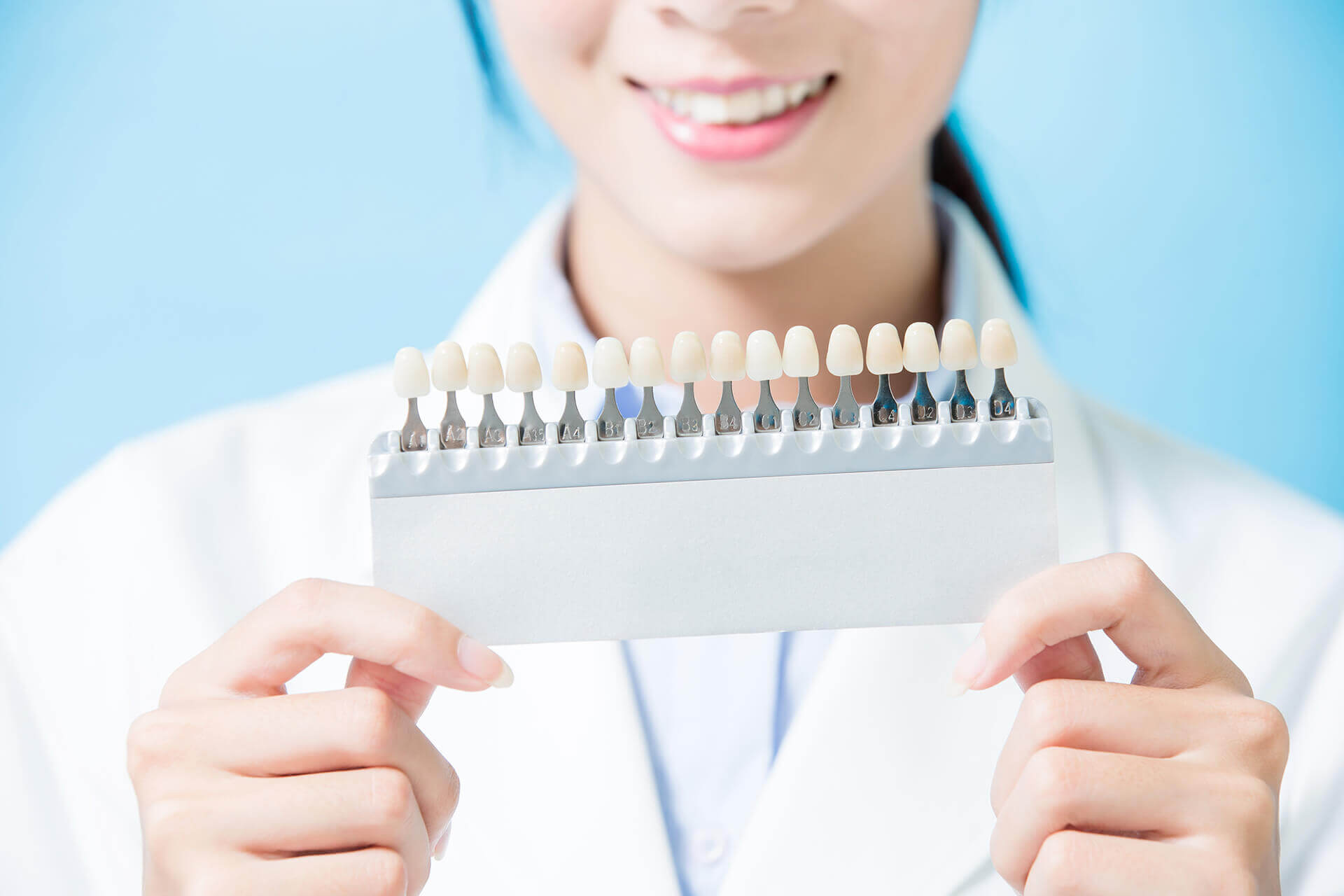 How long does whitening last?
The result of teeth whitening usually

lasts for 4-5 years

but it mainly depends on your lifestyle and habits. Patients need to maintain a

good oral hygiene and brush their teeth on a daily basis

after whitening treatment.

Also avoid tobacco, coffee, dark sodas and red wines because these substances may restain the teeth.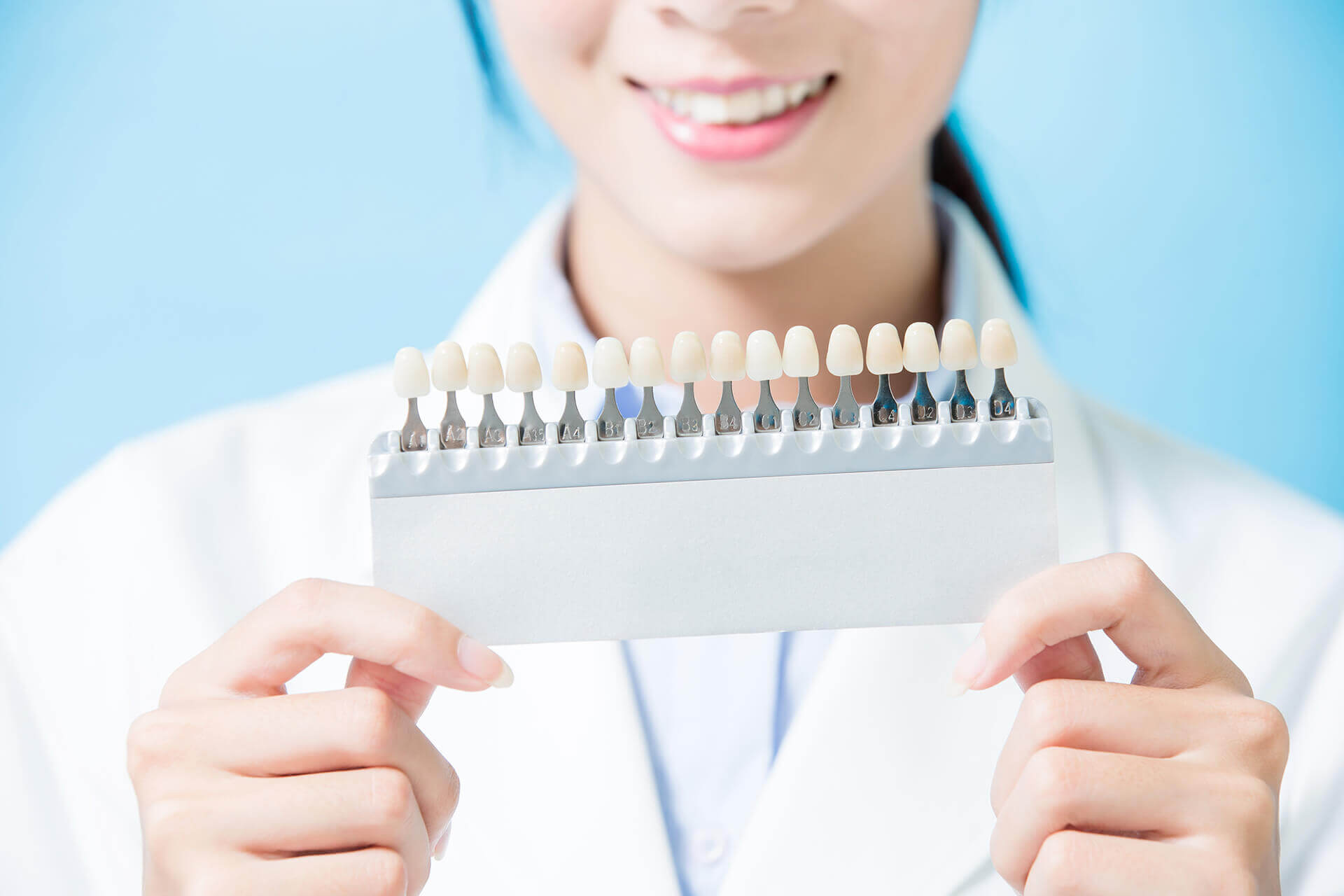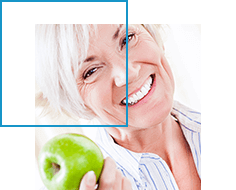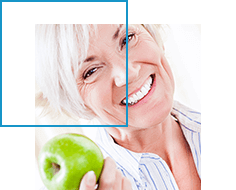 Is it painful?

During whitening procedure hydrogen peroxide comes through to discolored tooth molecules. Therefore you might experience some sensitivity for a short period of time. Using

special toothpaste can help

.
Can crowns/ bridges be whitened?

Unfortunately porcelain crowns or bridges cannot be whitened. As they are made from a non-porous material and resistant to teeth whitening.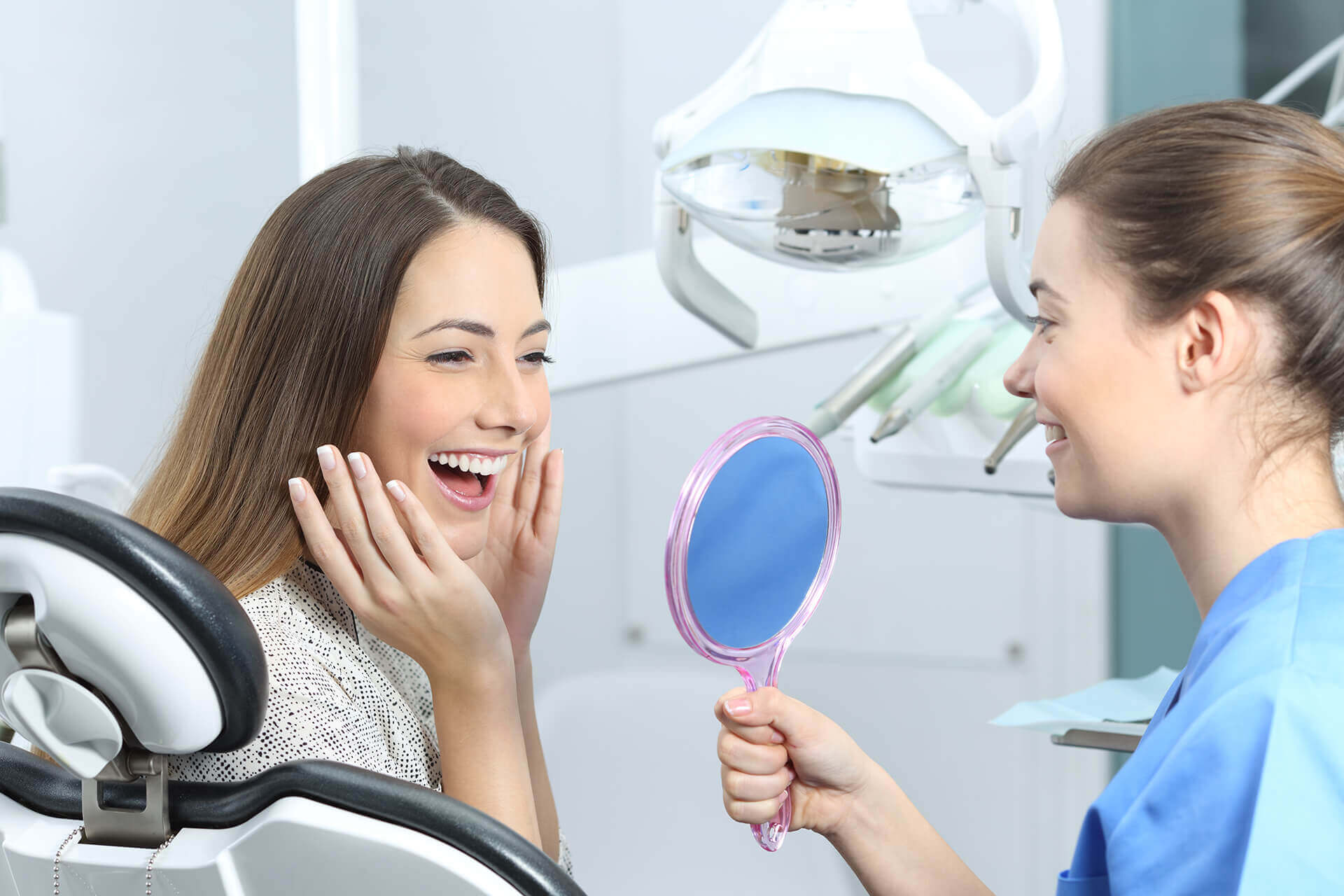 What is the difference between in-chair and home whitening?
The

in-chair whitening

is done at the dental clinic by a dentist or by a hygienist. A special whitening gel is applied to your teeth and a LED lamp to assist the bleaching procedure. The whole treatment takes

90 minutes and includes 3 sessions

. Each session is

15 minutes long

.
At-home teeth whitening

contains less hydrogen peroxide than in-chair whitening. During the procedure you will receive a personalized tray with the bleaching material that can be used at your convenience. It might take longer to reach the desired colour with an at-home teeth whitening kit but it is considered

less invasive

. Also the tray can be used even after several years later.
It is highly recommended to visit a dentist when thinking of teeth whitening. Whitening products bought over the counter, could lead to damage to teeth over time.
Book a
FREE

dental consultation
Have a free consultation

in London
Receive your

treatment plan instantly
We will call you back

to schedule your appointment