Too expensive. Not recommended at a young age. Unreliable, it might fail. The surgery is long and painful. These are just a few misconceptions about dental implants. In reality, these statements couldn't be further from the truth.
Misconception 1- Dental implants are only worth getting at an old age
While tooth loss is normally a result of the passing years, this does not mean that dental implants are only for the elderly. Once the jawbone stopped growing (usually around the age of 18-20), anyone can have dental implants. This is ideal for replacing teeth that went missing in an accident or due to an illness. Age has nothing to do with the possibility of receiving implants. However, implants are not possible if someone has:
– blood coagulation problems
– untreated or severe diabetes
– malignant tumor
– alcoholism, drug addiction

Misconception 2 – The surgery is extremely painful
The entire procedure is detailed in this article. The first step is a dental surgery, where the surgeon  makes a small cut on the gum, in order to place the implant. This is what scares most people away, even though the entire process is painless. After the treatment, a few painkillers are enough to make sure there is no aftermath. There are only a few rules to follow during the healing period, but otherwise everything will be back to normal in a day or two.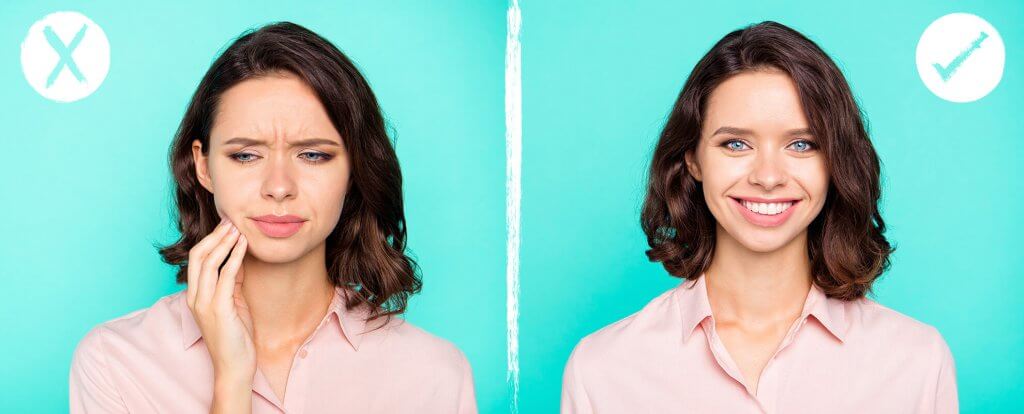 Misconception 3 – 1 implant = 1 tooth
More than one missing teeth can be replaced by dental implants. In some cases 4 dental implants can support an entire arch, replacing every teeth on a jawbone. Since every case is different, proper planning is required first. Our dentists take a CT scan during the first consultation and create personalized treatment plans to all our patients, providing the best solution to each and every case.

Misconception 4 – Implant loss is a serious threat
The global success rate of implant integration is 97%. Our statistics at VitalEurope are even better, with an outstanding 99,6%. This means only 1 out of 250 implantation is unsuccessful.

Misconception 5 – It takes months to receive the final tooth replacement
While it is true that the implant needs a few months of integration time, this does not mean the patient will be toothless during those months. The healing period is usually 20 weeks, but it can reach up to 6-9 months if bone substitution was involved. However, temporary crowns or dentures can be used during this period.
Misconception 6 – Dental implants are expensive
While they are considerably more expensive when compared to dental bridges for example, but there is one aspect we tend to forget. With proper dental hygiene routine, implants can last for a lifetime. Crowns and bridges on the other hand, need o be replaced after a while. Considering this, the price difference is not that great anymore. Besides the price, one should also consider the pro reasons for implants. They provide a more aesthetic an natural look, and they are more comfortable. Try to think about implants as an investment, that will definitely yield a nice smile.