If you are planning to have a nice and healthy smile for a long time, you should use dental floss on a daily basis. However, before you rush to the store to pick one at random, read our article first. We will help you pick the dental floss that suits your needs the most.

While (wrongly) considered to be a high-effort, low-impact procedure, flossing can make a huge impact on our dental health. It is capable of removing anything stuck between the gum and teeth. Where the toothbrush fails, the dental floss succeeds. This special ball of thread was invented by a New Orleans dentist in 1815. However, back then it was made out of silk, therefore it worn off quickly. Nowadays, it is made out of a special plastic, and there are several versions available. In this article we will go through these versions, so you can decide easier when shopping for them.
Tape vs Thread
No question here: threaded floss is the ultimate champion in popularity. No wonder why. This type of dental floss is easy to use, does not get stuck between the teeth, and does not tear so easily. However, if one has crowded teeth for example, they will find it hard to use the threaded floss. For them, the tape-type floss is recommended, because it can slip in easier due to it`s shape. Be extra careful when using it though, because the edges can cut the gum rather easily.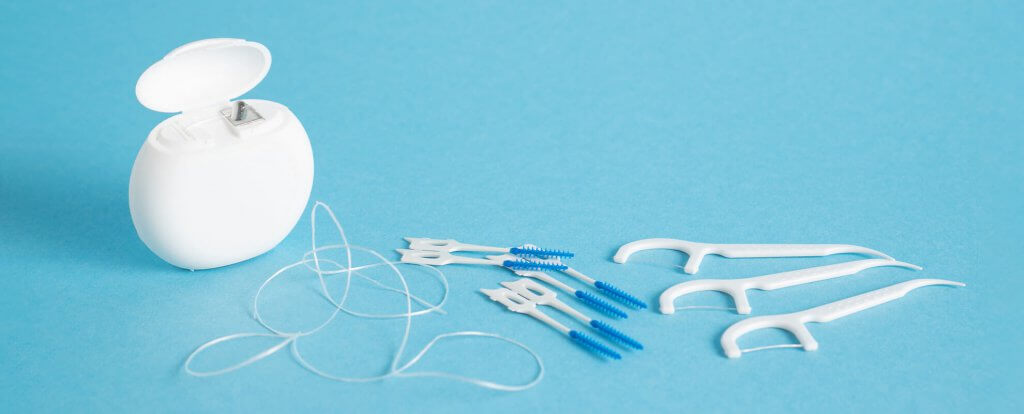 Is waxed floss better?
The wax applied on dental floss serves one purpose: to make movement easier. It makes a noticeable difference compared to un-waxed products. However, keep in mind that the wax can (and will) make holding the floss challenging. It takes time to master the control. The are special waxed flosses that are soaked in essential oils or enzymes, to achieve better results.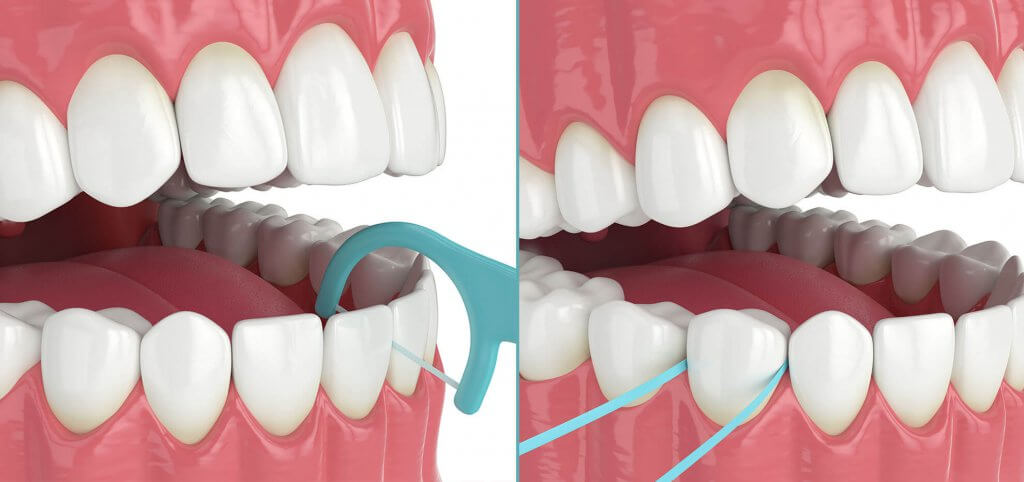 Floss pick – sounds good, does not work
Floss picks were designed to save time by not having to measure and roll up the floss. However, they are only really useful when cleaning the front teeth, as reaching the molars is nigh impossible with them. Another important difference is that they force us to use the same floss over and over in all the areas. Instead of cleaning, they just relocate everything we are trying to remove. They also have the tendency of cutting the gum, because of the way they are controlled.

Super floss – call the specialist
Using dental floss is a challenge in itself for many. However, using dental floss on bridges, implants, or braces is on a whole new level. Classic floss for these solutions would be a sub optimal choice. That is why a special floss was designed to make life easier. Super floss has stiff threaders on both ends, making floss guiding easier. Maneuvering around braces just became a lot easier.

If you still have questions about the different types of flosses, feel free to ask our dentist, which one would suit you the most. And do not forget: no matter what type of dental floss you are using, you need to use it everyday. It only takes 5 minutes, and your teeth will be grateful for it.